Eatsleepdoodle
Stand: 6L23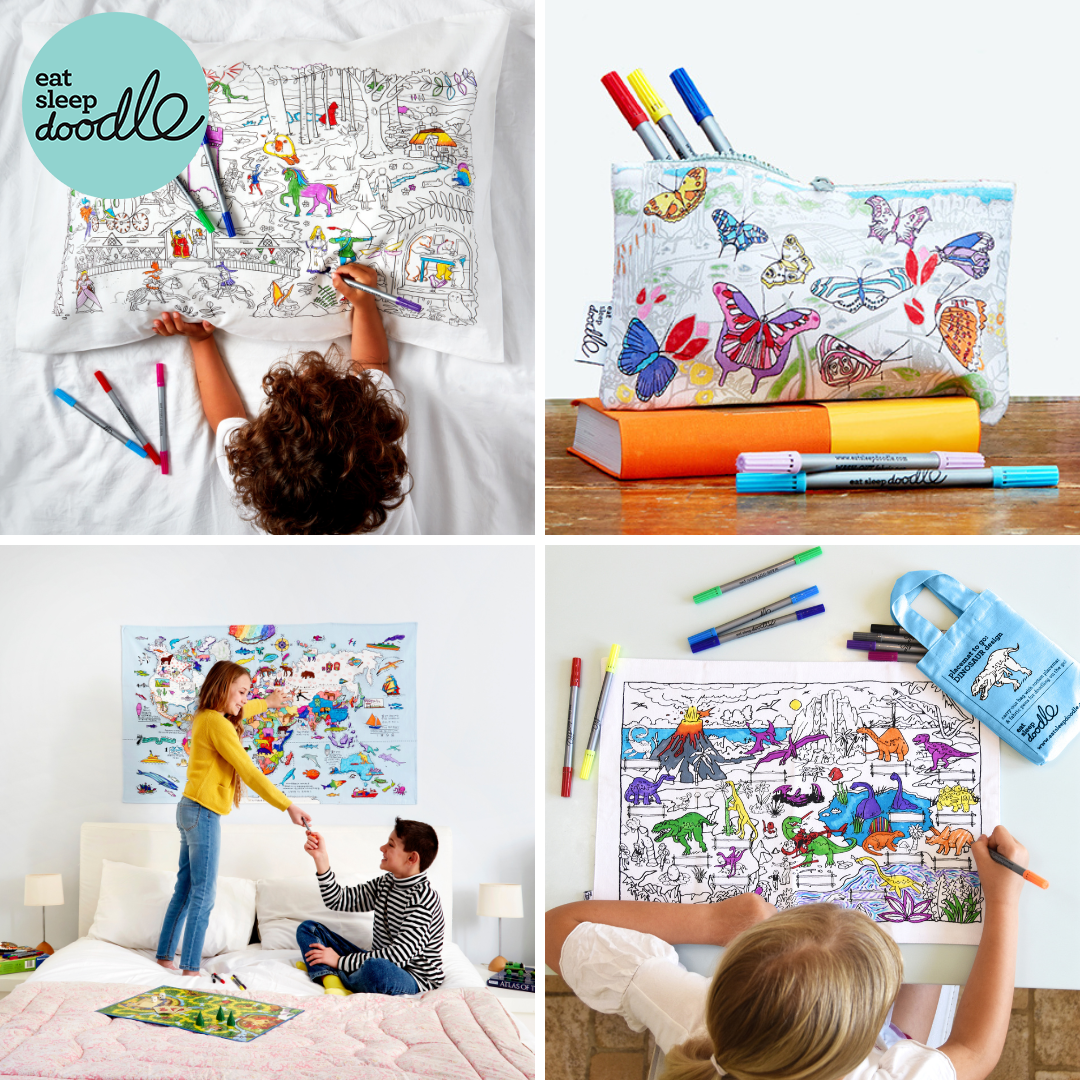 eatsleepdoodle create fun, creative and educational textile gifts to colour in and personalise with included wash-out pens.

Our unique gift combination of education, fun and reusability is proving hugely popular with parents, teachers and kids alike. And every gift has a practical use too – pencil cases for school, placemats for meals out, pillowcases, backpacks…
Our inspiring designs range from butterflies and dinosaurs to world map and space exploration and each is backed up with additional learning material for children to research and discover. Our world map tablecloth has even become a classic geography-learning tool!
Sustainable, re-usable and super practical, everything is 100% cotton, washes clean in the machine and each textile gift comes complete with a set of our 10 super wash-out pens.
We have also created a number of bespoke designs for museums, galleries and historic buildings in the UK and worldwide. If you have a bespoke project in mind, we'd love to hear from you!
Address
Salisbury
United Kingdom