Cristina Ltd
Jewellery, Watches and Fashion
Luggage
Fashion Accessories
Handbags
Womenswear
Jewellery & Watch and Fashion
Designer
Distributor
Exporter
Importer
Manufacturer
Wholesale
£0 - £19
£20 - £49
£50 - £99
£100 - £249
£250 - £499
Product Photographs
Private Label
Other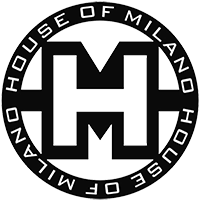 Established Wholesale Supplier of High Quality Fashion Purses & Handbags
We are based in both London & Manchester
We stock a wide range of handbags & fashion accessories and deliver throughout the UK, usually within 24 hours. We sell high quality Products at Competetive Price and our retailers can enjoy great profit margins. Our customer service is second to none, give us a call and we can answer any questions you have. We have been working with UK retailers for many years and it is important to us that our customers are completely satisfied in their business with us. Please browse our website to view our current ranges, we look forward to hearing from you soon.
Address
London
United Kingdom