Clarityblend Ltd
Stand: 6F02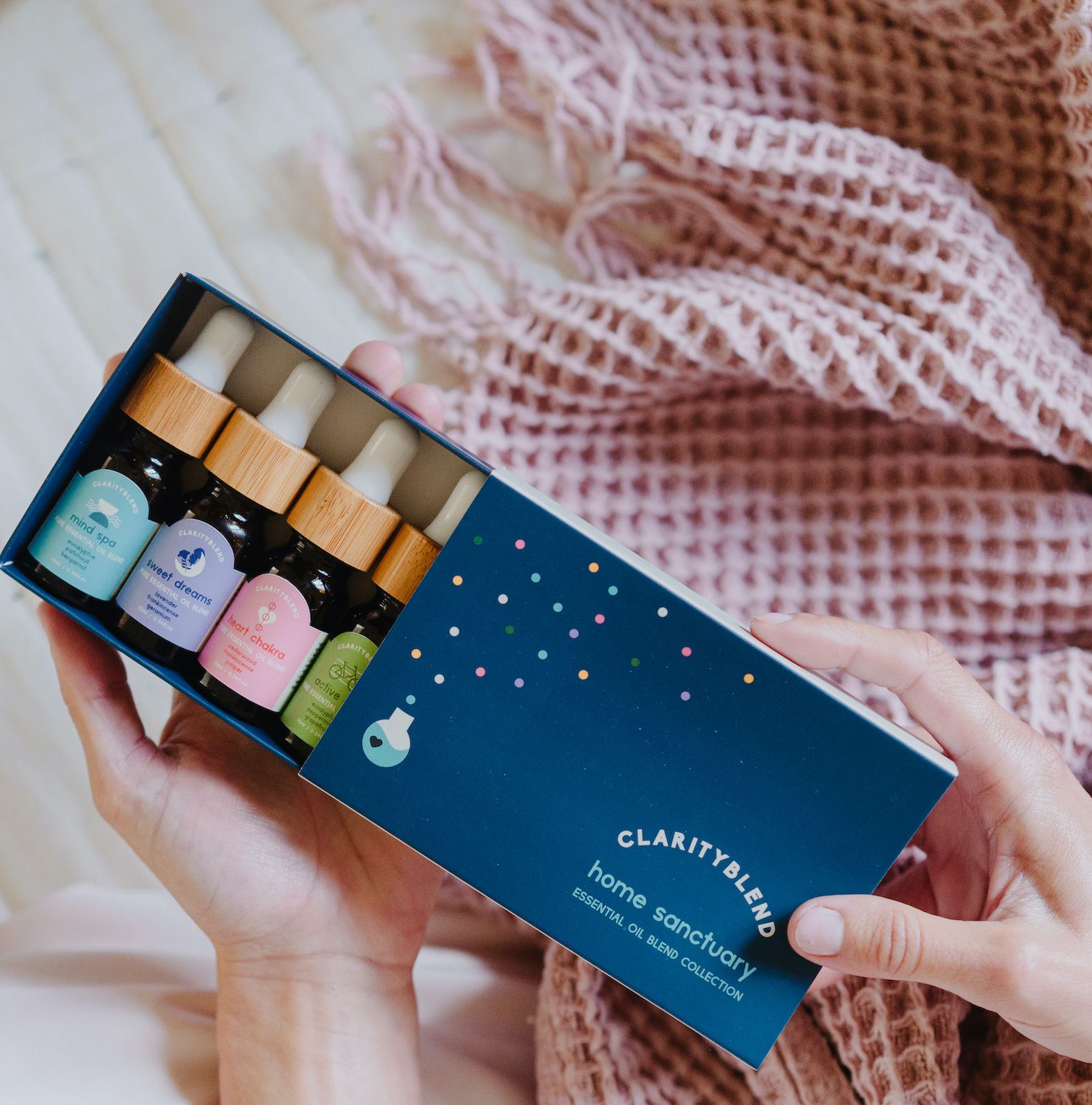 Aromatherapy blends | Nebulising diffuser | Wellness Gifts | Pamper hampers | Bath & body | Spa in a box | Lavender eye pillowsÂ
100% natural & vegan
Award-winning Wellness and Aromatherpay New Brand
At Clarity Blend, our mission is to harness the power of nature to boost wellness routines and mindfulness rituals! We make aromatherapy blends for every mood - to help you clear your mind, boost your energy or uplift your mood!
Our wide product range includes body oils, bath salts, pure essential oil blends and lavender eye pillows in 100% Pima cotton patterns. We also offer spa-in-a-box pamper hampers that come with beautifully presented recyclable boxes. Our products are 100% natural, vegan, cruelty-free and hand-blended by us in our Wokingham studio using high quality ingredients.
In addition, our Rose & Skin skincare sister brand is a celebration of pure, beautifully simple organic ingredients. The hero ingredient in the range is the Rose. We source organic rose oil and water from the Rose Valley in Bulgaria, where we are originally from. Our Botanical Beauty kit is a fund way to make your own skincare and a great gift option!
Exclusive to Autumn Fair
YES