CHPO
Stand: 6K20-20A21
£20 - £49
£50 - £99
Manufacturer
Wholesale
Distributor
Gift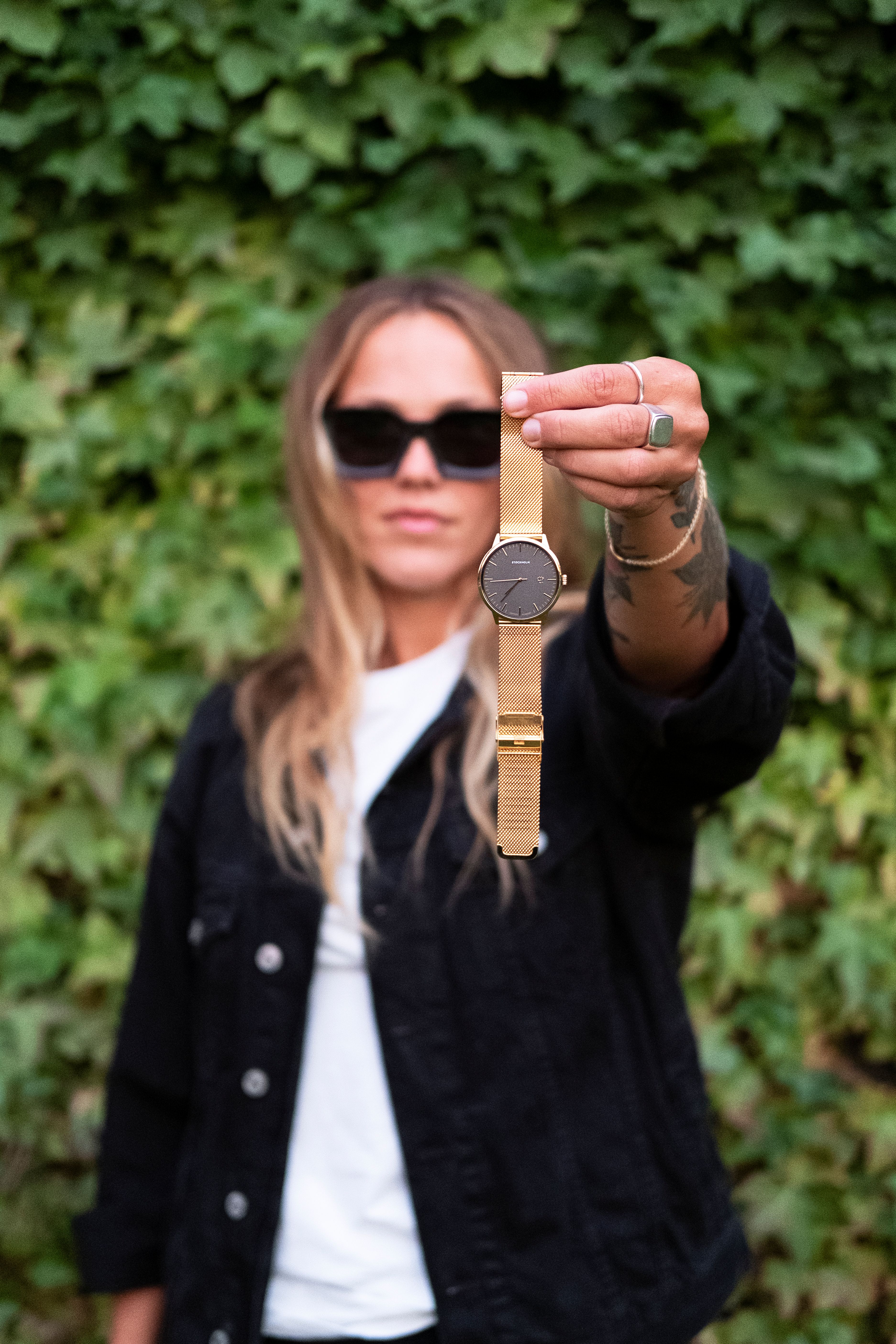 CHPO is a watch and sunglass brand founded in Sweden in 2013, inspired by street style, music and art. We are Made for Everywhere, which means we offer great looks, great quality and great social values at prices anyone can afford.
As a brand CHPO take a strong social stand for an equal society without racism, homophobia and hatred against women. As a part of Made for Everywhere, we do collaborations every season with different non-profit or charity organisations where 100% of the profits are donated to their cause.
All of our sunglasses and blue light glasses are made out of 100% recycled plastic, protected by a pouch made out of recycled PET-bottles. And as if that wasn't enough, the protective bags we use within and around our packaging are made out of corn… Our watch straps are also PETA vegan approved
Address
Tarporley
United Kingdom
Sustainability Role in overall company's strategic plans

We try our best not to have a negative impact on the environment. This is why all of our sunglasses are made out of recycled plastic. All of our watches are fully recyclable, and follow EU's environmental standards. That is also why we only use vegan leather for our watch straps. By wearing our products you will not only look good, you will also do good! To prove this, we have listed our certificates below.

Sustainability initiatives

100% recycled plastic Recycled 're-steel' for some of our watches PETA approved vegan leather

Sustainable Products

Sunglasses

100% recycled plastic

Watches

PETA approved vegan leather

AT THE FAIR

NEW TO THE FAIR

Certified sustainable products by third party

Certified by

PETA The Global Recycled Standard RoHS

Packaging

Our packaging is plastic free

Our packaging is compostable

Our packaging is made with recycled content

Materials

We have products made from recycled materials

Our products are made from upcycled materials

Our products are plastic free

We have created products that provide an alternative to single use plastic

We have products made from sustainability sourced raw materials

Ethical Considerations

We work with two factories. One for sunglasses and one for watches. The one for sunglasses is located in Shanghai and Duqiao Town. The watch factory is located in Shenzhen and Hong Kong. The sunglass factory has 77 employees and the watch factory 30. Our contact at the sunglass factory is Joan and she is not only a good friend of ours but also a great cook. James is the name of our contact at the watch factory. He speaks faster then he runs, but he does love to run. Both factories offer a friendly work atmosphere, reasonable working hours, good salaries and welfare systems. Otherwise they wouldn't be our factories.

Enviromental Impact

We have a sustainability policy

We consider the environmental impact when creating our products

Polylactic acid (PLA), a plastic substitute made from fermented plant starch (in our case, corn) is a biodegradable alternative to traditional petroleum-based plastics. The huge benefit of PLA as a bioplastic is its versatility and the fact that it naturally degrades when exposed to the environment. For example, a PLA bottle left in the ocean would typically degrade in six to 24 months (don't throw it in the ocean), compared to conventional plastics which in the same environment can take several hundred to a thousand years to degrade. PLA is technically "carbon neutral" in that it comes from renewable, carbon-absorbing plants, as yet another way to reduce our emissions of greenhouse gases. PLA will not emit toxic fumes when incinerated. There are still issues with the use of polylactic acid such as its slow rate of biodegradability and its inability to mix with other plastics in recycling. Since PLA is plant-based, it needs to be disposed of in industrial composting facilities. If you can't find a recycling facility near you, the bioplastic should be thrown in the regular trash. We do however think that bioplastic is the better alternative here, and hope that the possibilities to recycle gets better and easier within a near future.