Cheatwell Games
£0 - £19
£20 - £49
Gifting
Manufacturer
10+
Christmas Gifting
Licensed products
Toys
Product Photographs
Private Label
Drop Shipping
Toys
Funky / Novetly Gifts
Kids
Childrens Games & Puzzles
Games
Distributor
Play & Tech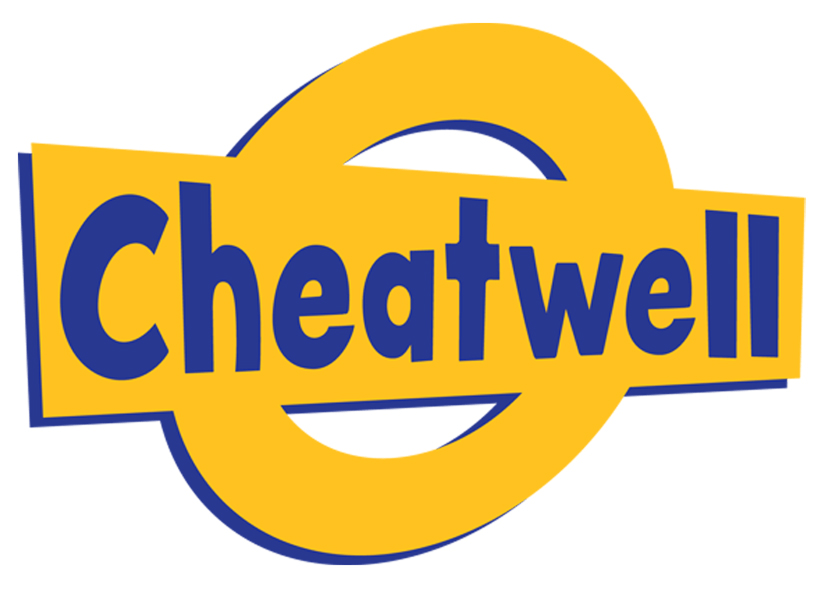 From Board Games to Bookmarks, Puzzles to Pens, Marble Runs to Amazing Gifts the current range is broad, exciting and bursting with new ideas! Welcome to a company that understands what it takes to have a fun time and goes out of its way to create it!
The Cheatwell range is now exported worldwide and distributed across Europe and the English-speaking world.
Address
Gosport
United Kingdom
These incredible 1000-piece puzzles celebrate the world in miniature.  Each puzzle is roughly half the size of a standard puzzle but they're probably twice as challenging! This year four new styles ma ...

Another all-new addition to the Engenius range, the 'Helix' has been designed with both simplicity and reliability in mind. An elegant combination of laser-cut plywood parts and paper straws, this kit ...

Renowned winner of 'Gift of the Year', the 'Engenius Contraption' series is growing... and this exciting new addition to the range will soon be turning heads. The all-new motor-driven lift raises a co ...

A fabulous collection of over one hundred wild and wicked drinking games.  It's simply guaranteed to turn any evening into a night to remember... or perhaps one to forget! Age 18+

The game of lies, bluff... and shocking stuff!  This may be the rudest, shockingly funny game you have ever played!  Can you sort the facts from the fiction?  Can you sniff out the scandalous lies and ...

This hilarious adult party game is sure to get you up and at it!  Players have to act out and guess a whole host of suggestive charades, whilst trying to keep a straight face!  Generously endowed with ...

The game of bluff, lies and surprise!  Can you con your way to victory?  Can you sniff out the bluster and the downright lies?  Struggle to separate the facts from the fake news in this brilliantly be ...

Our Top Trivia cards offer your customer a thousand category questions for a rock-bottom price!  This series, covering four Decades - from the Swinging Sixties to the Nifty Nineties - is just as chall ...

Go Oink! is the hilarious game of animal noises.  Players try to collect the sets of three matching animal cards to win the game.  Need a dog, then bark out a 'Woof'!; for a cow make a 'Moo'!... you'v ...

In this great little card game players have to make a monkey of themselves to win a card!  Collect the set and you're on your way to winning!  It's super silly fun for both kids and adults... just go ...

Take a trip down memory lane with this selection of classic games.  Faithfully reproduced from the originals, these nostalgic card games capture the essence of a more innocent era. Choose from Old Mai ...

These double-play card sets combine the classic game of Snap with a Pairs memeory game.  They make ideal party-bag fillers or travel companions. Choose from Dinosaurs, Farmyard or Zoo. Age 4+

In this game of gluttony players pig out on pizza, binge on burgers and fill up on fries... but watch out!  Flip over a Puke card and it might just turn your stomach!  Don't let your greediness see yo ...

Played against the clock, it's a rapid race to write down as many examples as you can to a given topic.  Think outside the box as only unique answers will count.  A great family game, Topix tests your ...

The game that's not to be sneezed at!  Players lay their cards in order, from Ahhh, Choo to Tissue!  You can change direction, or flick a bogey and miss a turn, but if you can't go you have to pick fr ...

The lion and the unicorn were fighting for the crown.  The unicorn won the crown, but the lion chased her into the forest where she lost it.  You want to return her crown, but can you find the unicorn ...

Introduce some fun and chuckles into your Christmas celebrations!  This seasonal selection of crazy games and wacky pastimes is designed to entertain your family and friends throughout the festivities ...

Our top-selling Tension game just got a whole lot better!  These stand alone Editions each focus on a single racking category!  Enjoy your favourite game whilst combining it with your perfect pastime! ...
Pop a ball into their mouths and give them a powerful belly-squeeze.. KAPOW! The soft foam ball shoots up to 6 metres! Safe firing fun for everyone! Age 4+

Tension is our top-selling board game! A riotous race to name ten examples to a given subject, Tension is suitable for both children and adults.  Each year it's brought bang up to date with great new ...

Winner of best 'Children's Gift' at the Gift of the Year awards 2019! Instantly captivating, this Engenius Contraption is a flat-pack marble run that you assemble yourself. Powered by an electric moto ...

Pickles to Penguins is the frantic party game where you link pictures to win. There's no taking turns - it's just a mad-cap race to play out your hand as fast as you can, by figuring out what your car ...

Topix - the game of rapid recall. Pick a topic tile and take a turn… It's a race against the clock to list as many things as you can that are related to your topic. But there's a cunning catch – only ...