Charlie and Friends Products
Stand: 6H17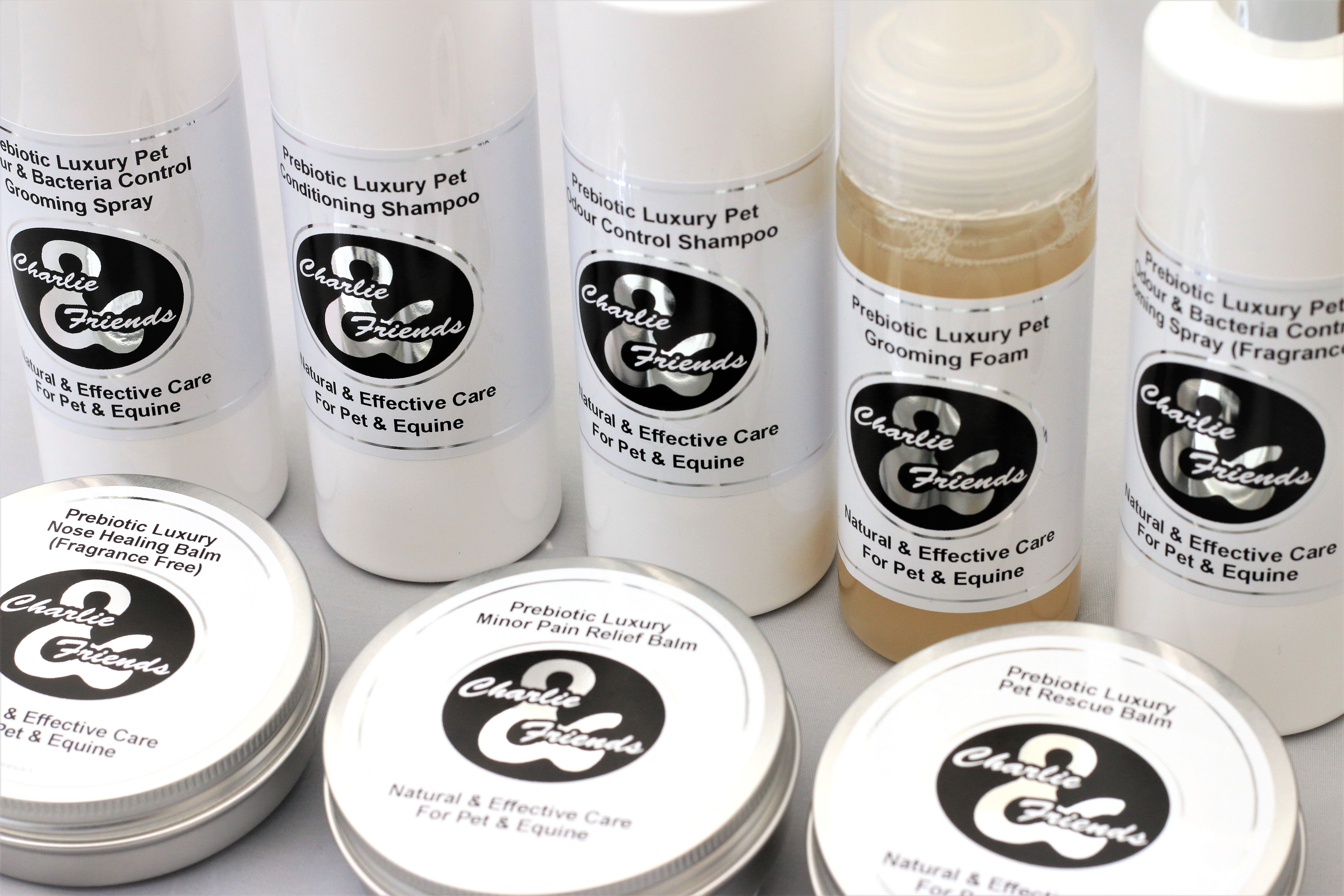 Charlie And Friends began as a solution to sensitivity issues that I had with our pet Charlie, which quickly became apparent that it was in fact Charlie's grooming products and not Charlie that I was sensitive to.
Please read our story
here: https://charlieandfriendsproducts.com/pages/about-us-pet-grooming-products-shampoo-balm-spray.
From dog and equine products, Charlie And Friends Products has now grown into a lifestyle brand for the whole family, pets and home.
The brand's collections now consist of the original
Probiotic Dog Range
Calming Hemp Oil Dog Range
Spa Dog Range
Equine Range
Scent For Pet Owner's Home
Pet Owner's Hand Care
Young Athletes Skincare Product, which started with Young Horse Riders Skincare to complement our Equine Range, and are now available to all Young Athletes to nurture, care and protect against the elements whilst soothing the mind and the body after a hard day.
As a brand, we are very proud to count vets, scientists and celebrities among our customers and wish to make our luxury products available to everyone.
Give your customers opportunity to discover amazing pet products through mainstream shops.
We can also offer White and Private Label Products too.
Address
lowestoft
United Kingdom