Orange County CBD
Stand: 6H60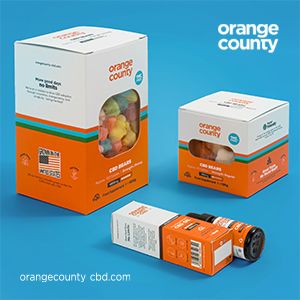 Orange County CBD is one of the UK's pioneering wellness companies dedicated to delivering top-tier, innovative CBD products. Our mission is to enhance lives through the natural power of CBD, promoting healthier, more balanced living.
Our culture is rooted in innovation, and we craft our CBD products with precision, ensuring they are as user-friendly as they are effective.
We champion accessibility, making our products available to everyone, everywhere. Our robust e-commerce platform and wide distribution network ensure our customers can access our products at their convenience.
We foster a culture of curiosity and continuous learning, investing heavily in research and development. Our team works diligently to explore the potential of CBD, developing new formulations and ensuring the safety and efficacy of all our products.
Our commitment to sustainability is unwavering. We source our hemp from organic farms, use eco-friendly extraction methods, and package our products in recyclable materials. We believe in safeguarding the planet for future generations.
At Orange County CBD, we put our customers first. We offer exceptional customer service, a hassle-free return policy, and a seamless shopping experience. We listen, value feedback, and continually strive to exceed expectations.
Orange County CBD is more than a company; we're a community of wellness enthusiasts and advocates. We believe in the transformative power of CBD and are committed to making it accessible to all. Join us on this journey to a healthier, more balanced life.
Address
Liverpool
United Kingdom