Black Ginger
Cooking & Dining
Christmas Gifting
Jewellery
Necklaces
Kidswear
Menswear
Fashion Accessories
Scarves
Hats
Cushions / Pillows
Gift
Wholesale
Distributor
Designer
Importer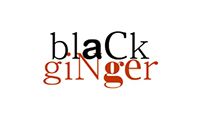 Black Ginger is a family-run Business, creating and designing quality items, at great prices. Home of the Scarf Giraffe and hundreds of New Scarves, Ponchos and Snoods. Great Gloves and lots of Bags. Famous for our Flocked Scarf Hangers.
Huge Collction of Own Design Scarf Jewellery to turn your scarf into a Necklace.
From our Local Artist, we have amazing Animal and Floral designs, including the New Hedgehog and Pheasant.
The Autumn Winter Collection 2020 has hundreds of New Items.
Address
Reading
United Kingdom
Famous for our Scarf Hangers.  Flocked to give a Non-Slip finish.   This Bee is the Newest Design, and is in 6 Colours. Lots of Scarves and accessories with the BEE on too. In so many different design ...

Painted by our own Local Artist, and digitally printed onto the fabric, this is just one of a big Collection of Cushion Covers The Handsome Pheasant appears on scarves, shawls, bags and purses. Unique ...

For all Cat Lovers - we have combined your favourite pet with thes lovely Rainbows.  With matching scarves, bags and purses. Exclusive to Black Ginger 

With all our Home Exercising - we have our Yoga Dog!  With matching scarves and bags. Exclusive to Black Ginger.

Famous for our Scarf Jewellery.  These Rings turn your scarves into Necklaces.  All Gift Boxed, and prices from £2.95 at cost. Now a HUGE Collection, and lots of New ones to discover.  Here are just a ...

Platinum Plated and coated to minimise any tarnishing and to give a quality finish.  Lots of Christmas Earrings to choose from. All Gift Boxed.  Lots of Necklaces and Scarf Jewellery too.

New Item to our Story.  Lovely cosy Neck Warmers.  All the Adult ones have a Toggle to make them into a Face Covering, or Mask. Lots of designs and colours

New Wool-look story of very smart, warm gloves, in 3 colours. There are so many Gloves and Mittens - just have a look at our Website www.blackginger.co.uk.

New to the Glove Collection, these very smart gloves with an elegant heart shape touch pad. In 4 colours. 

Part of our New Winter Hat Collection, this smart Bobble Hat is fully lined and very cosy.  In 4 colours.

New fun for the Kids  - the cutest Dog Faux-Fur scarf that tucks inside itself to hold in place.  Along with matching Ear Muffs. Also in Bear and Pink Star.  All at £1.95 at cost.

Part of our New Children's Collection - Fun Christmas Hats - Santa and Snowman.  At great fun prices.

Very smart thick check scarf with tassels.  Suitable for Men and Women, at a great price.  Also in Black/White Part of our Mens Scarf Range, including a Selection of plain colour scarves, as shown.

This new Wool-look Snood is very cuddly and very warm and comes in 3 colours. It is a Double Snood to make it even cosier. It is part of a Big Collection of Snoods and Neck Warmers, all at great price ...

Big Thick Scarf with amazing long self-coloured Tassels.  One of our cosiest and warmest scarves ever.  All at a great price. Lots of colours and as a Poncho too.

One of the top sellers, this long long velvety faux fur, is luxurious, very smart and lovely and warm.

New Bicycle Scarf is 100 x 50 cm and is available this week.  Packed in our own compostable gift bag. Bicycles are very difficult to buy just now, but ours are readily available!!

Black Ginger Exclusive Scarf with our own Mistletoe design.  Great as a Christmas gift or to enjoy yourself.  Packed in our compostable gift bag.
Sustainability Role in overall company's strategic plans

Sustainability is key to us. We have changed all our scarf packaging to compostable bags and are constantly looking for new and more environmentally friendly materials

Sustainability initiatives

We are constantly evolving our products, packaging and POS materials

Sustainable Products

Scarf Gift Bag

All scarf & glove gift bags are compostable of recyclable

Packaging

Our packaging is compostable

Materials

We have created products that provide an alternative to single use plastic

Enviromental Impact

We consider the environmental impact when creating our products