Bispol Candles
Stand: 6E33
£0 - £19
Manufacturer
Unscented Candles
Private Label
Candles
Tea Lights & Holders
Diffusers
Scented Candles
Gift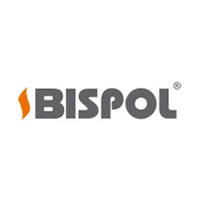 Bispol is one of Europe's leading manufacturers of candles, tealights, reed diffusers, wax melts and grave lights. With the state of the art manufacturing facilities, we have been providing quality products to our customers around the world since 1993.
Whether you represent a retailer, supermarket, distributor, garden centre or department store, we have a product to suit your customers.
Product quality, safety, our market experience and expertise, excellent customer service and design support are the key reasons why our customers choose to work with us. Our factories are based in Poland but we have a UK based team available to provide customer support you deserve.
Please check our website www.bispolcandles.co.uk to browse a wide range of Bispol branded products or contact us to discusss your private label requirements for candles, tealights and air fresheners.

We look forward to meeting you at the 2021 Autumn Fair!

www.bispolcandles.co.uk
sales@bispolcandles.co.uk