Bag It Don't Bin It Ltd
Stand: 20B11
Kitchenware
Personalised gifts
Stationery
Luggage
Fashion Accessories
Handbags
Home Textile & Soft Furnishing
Cushions / Pillows
Manufacturer
Wholesale
Product Photographs
Private Label
Drop Shipping
Other
Gift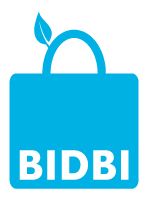 We print your design or logo onto bags, makeup bags, aprons, tea towels, homewares, and other cotton products.
High quality bags and award winning customer service are at the forefront of everything we do in order to help you maximise your brand. Our 100% natural cotton bags act as a sustainable marketing tool or ethical accessory for your business or event. We have a certified Fairtrade and GOTS organic range that comes in different colours so you can remain ethical and true to your brand.
For over 10 years we have been at the forefront of manufacturing and printing reusable cotton bags. Working with over 30,000 clients around the world ranging from local farm shops, design agencies and premium brands providing bags that will impress your clients or customers. We pride ourselves on delivering high quality printed products with industry-leading and expert customer service.
Address
Sheffield
United Kingdom
Sustainability Role in overall company's strategic plans

Sustainability is at the heart of everything we do at BIDBI. Our bags were created as a sustainable and long term alternative to plastic bags. It takes around 1,000 years for a plastic bag to break down, so by choosing a reusable cotton canvas bag you're helping to reduce pollution. Sustainability is therefore crucial to BIDBI's strategic plan as it is considered with every decision we make.

Sustainability initiatives

At BIDBI we believe people are the most important part of any organisation, they should be paid a living wage and enjoy good working conditions, free from harassment. BIDBI are therefore fully committed to a supply chain that is ethical and ecologically sound, that's why both our UK factory and our trusted partners in India are members of SEDEX (Supplier Data Ethical Exchange). We are a GOTS approved processing facility. GOTS is the leading worldwide textile processing standard. This includes; using at least 70% organic fibres, ensuring that all chemicals used, like dyes, must meet their low toxicology criteria and water treatment plants must be put in place, amongst other social criteria that must also be met. BIDBI is one of the only GOTS organic home textiles printing companies in the UK. For you as a customer, having the GOTS certification means that BIDBI can assure you that the bags and other cotton items that have the label, have been processed from crop to completion in a way that is completely organic. In addition to our standard range, BIDBI is licensed to produce Fairtrade certified cotton products. Please contact us to ask about our offering of Fairtrade cotton bags. For a bag to carry the Cotton FAIRTRADE Certification Mark the cotton farmers must meet Fairtrade Standards. From the growing and processing of the cotton to the manufacturing of the bag, all areas have to be compliant to meet the Fairtrade Standard for cotton. Our bags are made of 100% natural materials only and at our Sheffield based print factory we specialise in environmentally-friendly production methods. Using ISO 14001 inks and having dedicated recycling bins are simple ways in which we are putting our ecological policy into practice. Operating sustainably is of high importance to us, we are continually working on and improving our environmental impact within the community and on a wider scale.

Pledges for the year

As a sustainable company we are always searching for ways to become better and improve our processes. To become more efficient and environmentally conscious in everyway we can.

Sustainable Products

Fairtrade and Organic Range of Bags

This collection is made from Fairtrade and Organic cotton, certified by Fairtrade and GOTS. All of the products carry a woven tag, either on the inside or outside, that has the Fairtrade logo and GOTS logo.

Recycled Cotton Tote

This cotton tote bag is made from 100% recycled cotton making it a great way to promote your ethical standpoint and sustainable values. The recycled cotton has a tight smooth weave ensuring even the most detailed print will be visible.

Certified sustainable products by third party

Certified by

Fairtrade SEDEX GOTS

Packaging

Our packaging is plastic free

Our packaging is made with recycled content

None of our packaging contains plastic. We recycle all our packaging, we will never ship using a new box.

Materials

We have products made from recycled materials

Our products are plastic free

We have created products that provide an alternative to single use plastic

We have products made from sustainability sourced raw materials

All of our products are alternatives to single-use plastic. We have a bag made from recycled cotton We have a range of Fairtrade and GOTS organic cotton

Ethical Considerations

Fair wages are paid to the people who make our products

Our products are made by people employed in good working conditions

We have mapped our entire supply chain

We challenge our suppliers to report any ethical issues they identify

We have an ethical policy

Within the workplace where our products are made there is commitment to Non-Discrimination Gender Equality and Freedom of Association

Our processes are Fairtrade certified, so all our employees and suppliers meet the Fairtrade standard and are paid fair wages, are not subject to any for of discrimination and we are aware of our whole supply chain.

Enviromental Impact

Our products are created to help consumers try and reduce their carbon footprint

We have a sustainability policy

We consider the environmental impact when creating our products

Some of the processes we use to manufacture products are energy efficient

Some of the processes we use to manufacture products are water efficient

Our products are created to eliminate plastic. We consider the environment with every business decision we make. Our processes are designed to be as energy efficient as possible. Our processes have been altered to be water efficient, such as rainwater collection and water recycling process within our UK printing factory.