Bachmann Europe ltd
Stand: 20F54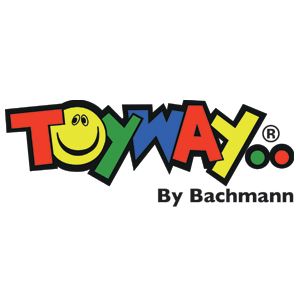 Bachmann Europe plc is probably best know for it's model railways but under the Toyway brand there is a fantastic range of traditional toys, licenced products, collectables and plastic scale models and kits.
We stock an incredible range of dinosaur toys, ranging from detailed museum quality replicas for the Natural History Museum, to bendable and bashable Soft Touch dinosaurs for younger children. Our dinosaur collection also includes the popular 'Lords of the Earth' articulated models and our new 3D puzzles.
For gifts there are replica diecast models of iconic items like the Chopper Bike as well as the range of W Britain ceremonial gift sets and figures. Exclusives are available on request subject to MOQ's.
Additional brands offer a wide range of finished models, plastic model kits for all abilities and a range of craft products.
Designed & Made in Britain
NO
Address
Barwell
United Kingdom
For over 65 years, Günther has been developing and producing 'Anything that Flies!' – classic children's kites, dynamic stunt kites, model aircraft, gliders, and a variety of airborne toys. Many of th ...

Toyway also produce a range of nostalgic model toys that would appeal to the gift market. These include sixties scooters, motorbikes and a retro Chopper bike in bright, colourful packaging.  We are al ...
Scene-A-Rama products are specifically designed to stimulate creativity and help students build dioramas, displays and various arts and crafts.  

This catalogue gives an overview of products mainly available to purchase from stock for immediate delivery. There are many more items in our extensive range of toys, gifts, craft and model ranges.