Arcform
Stand: 20F53
Home & Garden Essentials
Lighting
Lamps
Wall Lights
Ceiling Lights
£100 - £249
£250 - £499
Designer
£500 - £999
£1000 - £2999
Gift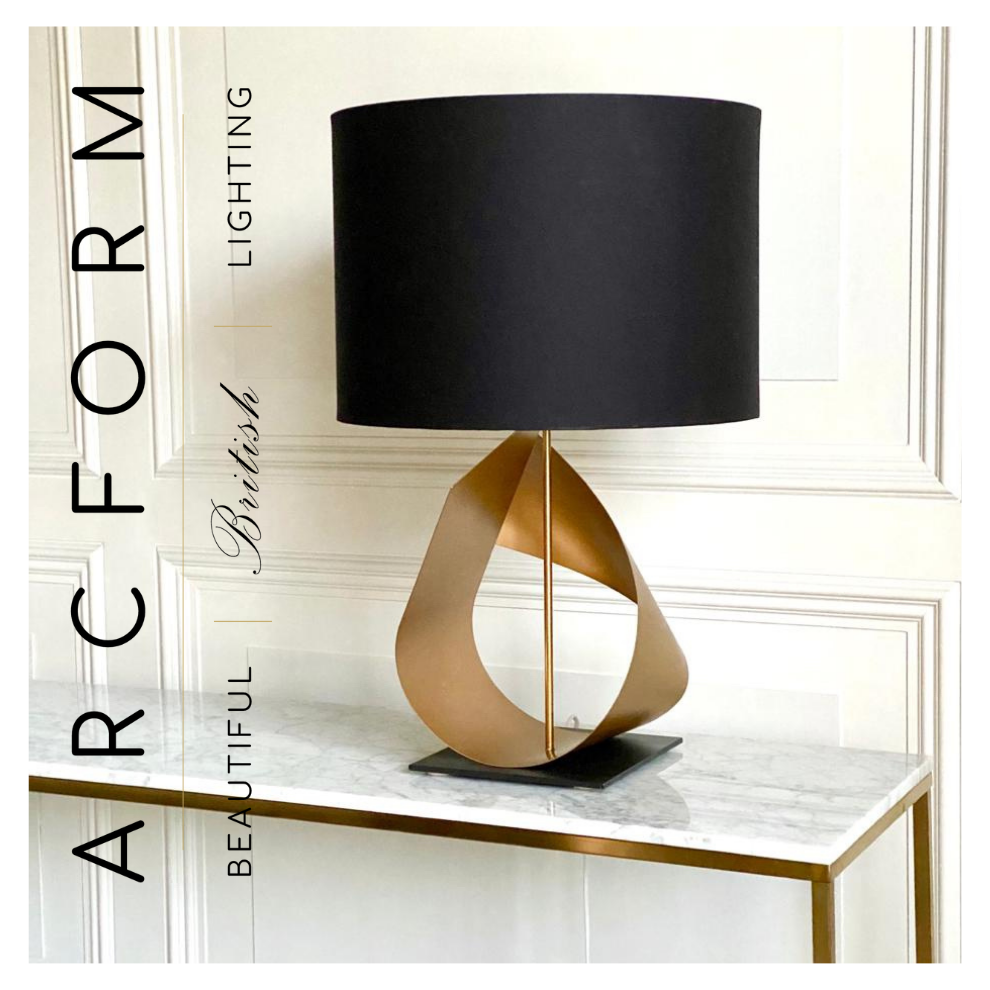 Founded by Steve and Jenny Hughes, ARCFORM was launched from a passion to create modern British lighting and sculptures designed and handcrafted by us.
Steve has worked at some of the most iconic British engineering businesses, a journey that has taken him from £1m supercars to tractors and electric cars with supersonic energy storage – all precision engineered, all manufactured in the UK.
But deep down we have a passion for product design. ARCFORM was born from a passion for beautiful designs and precision engineering fused with handcrafted manufacture.

PHILOSOPHY
Simplicity is the ultimate luxury. We have a mission to create effortless products, with clean lines, free of unnecessary detail. Beautiful materials and a restrained palette of finished materials.
We have a passion for curved flowing designs, beautifully engineered yet handcrafted with meticulous attention to detail.
It is also key to us that simplicity extends to the installation of all our lighting. Our lights our designed with the installation process in mind.
PROCESS
Our philosophy is to create effortless, curved products, handcrafted by us from basic forms. All of our pendant lights, wall lights, table lamps & sculptures are designed by us & handcrafted to order in our UK workshop using traditional processes of metal forming, burnishing and polishing applied with accurate precision.
Our debut Arc pendant light is simplicity embodied. A single strip of metal that starts life as a single flat rectangular strip of copper, brass or steel, before being hand-rolled into an elegant curved pendant light.
Address
Leamington Spa
United Kingdom
With a black external surface in contrast to its beautiful brushed copper interior, the Arc Triple Pendant Light Cluster is a statement light for any room in your home. If you're looking for wall ligh ...

With a black external surface in contrast to its beautiful brushed brass interior, this beautiful ceiling light is from our 'Arc' range and is called a Pendant Light Cluster which can be used in many ...
ARCFORM, the purveyors of British hand-crafted lighting that fuses the decorative and the functional, has launched a 25-pendant, statement chandelier, the Arc 25 Chandelier (www.studioarcform.com).

Read More
1 Results