Ancient Mariner Trading
Home Furniture
Tables
Cabinets
Chairs
Consoles
Home, Living & Décor
Distributor
Importer
Wholesale
10+
£0 - £19
£20 - £49
£50 - £99
£100 - £249
£250 - £499
£500 - £999
£1000 - £2999
Product Photographs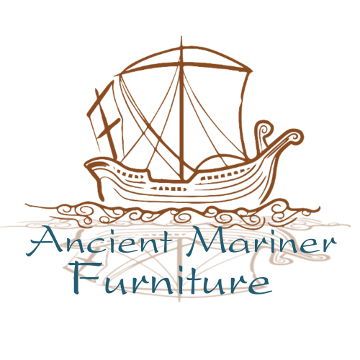 Ancient Mariner Furniture is a family business responsible for the manufacture and wholesale of handmade furniture and accessories personally selected and sourced from around the globe.
It all started in 1945 when our Grandad came back from WW2 and took his furniture from the front room and put it in the shop window and started trading. We have come a long way since then as the business evolved into a wholesaler 25 years ago and it is still being run by the 3rd generation of the Ellis family. Our love of travel, adventure and exploration took us to Indonesia 25 years ago and that cemented our relationship for life. We started working with Indonesian artisan suppliers and still do as well as establishing our own factory and network of trusted suppliers! We love this relationship and it is the true definition of fair trade.
Ethics
Ancient Mariner has created over 300 jobs for communities in Indonesia. Working with local craftsmen and women, we aim to preserve traditional ways of life, whilst helping to safeguard and improve education and skills within local communities. The Ancient Mariner commitment to quality is expressed on each piece of furniture with a discreet brass plaque guaranteeing the authentic history and quality. Every piece of furniture sold helps to sustain local jobs and skills in Indonesia. We have invested in a loyal and hard-working workforce, providing steady employment, and ensuring the long tradition of the highly skilled craftsmanship of men and women in the villages will live on.
Sustainability
Ancient Mariner is aware of the strain on the environment caused by the depletion of natural resources such as forests and woodlands. It is, with this in mind, that all of our materials are sourced from government sanctioned plantations, using only the highest quality recycled Mango, Mahogany and Teak
Address
Lancashire
United Kingdom