Abbeylands Furniture Ltd
Home & Living
Home Décor & Accessories
Blinds & Curtains
Home Furniture
Chairs
Home Textile & Soft Furnishing
Bedding
Cushions / Pillows
Throws, Blankets
Art, Framing and Sculpture
Manufacturer
Home Furniture
10+
Couples
£20 - £49
The Family
Wholesale
Product Photographs
Private Label
Him
Home, Living & Décor
£250 - £499
£50 - £99
£500 - £999
Her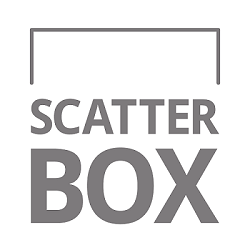 Scatter Box, is Ireland's leading designer furnishings brand supplying many renowned retailers throughout Ireland and the UK. They manufacture and supply luxurious cushions; hand made from exclusive European fabric mills and are known for their magnificent digitally printed cushions produced from their own original hand painted designs.

Alongside this they stock a range of beautiful velvet upholstery furniture, original hand painted art, home accents, curtains, bedding and throws.
Their design team travel the world sourcing materials to produce two collections a year. These collections comprise of the latest colours and designs to reflect the different moods and expressions of the current interiors and fashion trends.
The Scatter Box brand is under the umbrella company, Abbeylands Furniture Ltd. Established in 1979, Abbeylands Furniture started out as furniture manufacturers and is celebrated 40 years in business, last year.