Hippychick Has Christmas All Wrapped Up At Autumn Fair 2021
03 Sep 2021
Hippychick Ltd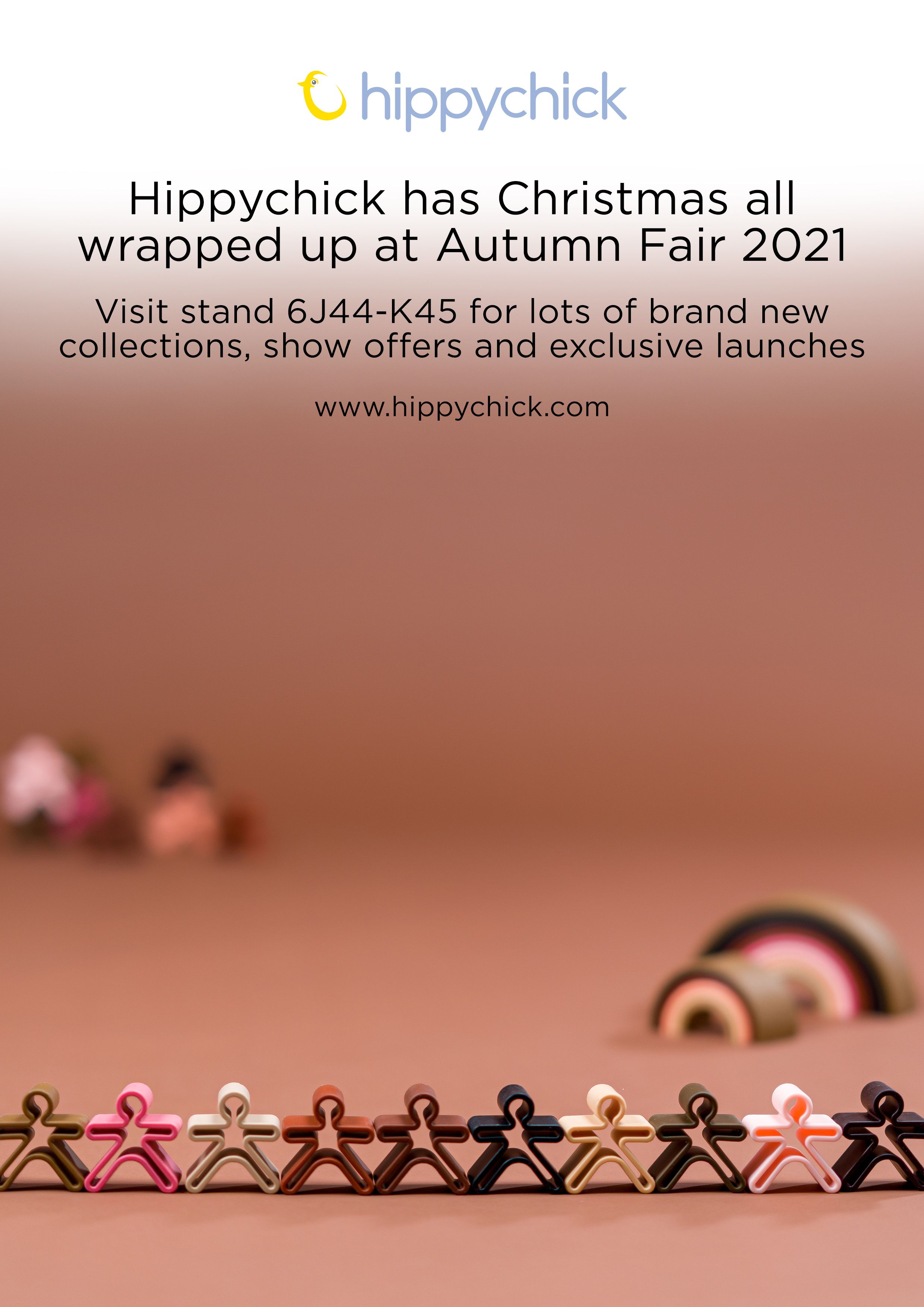 Dena Diversity - New
A unique toy, suitable from birth onwards, Dena Diversity comprises a set of silicone shapes in various shades that will help children to recognise as well as normalise different skin tones. Brand Manager, Jenny Hembree comments on the rationale for the launch: ''It is widely recognised by professionals that babies from as young as six months start to distinguish between different coloured skins and thus it's important to start discussing and introducing the topic from this age, and before children start making judgements'. Not only does Dena have the promotion of diversity at its heart, but it is also a great developmental toy for babies and toddlers, encouraging them to use their imagination to develop all sorts of free-range play activities from chewing to throwing, catching, flexing, scooping and even cooking!
Classic World
Classic World is a wooden toy range that is well designed as well as keenly priced, with the promotion of healthy development at its core. New to the range and available to view on the Hippychick stand is the Stacking Rings Flower Garden complete with a little watering can as well as the new Robot Walker that boasts all the criteria for STEM (Science, technology, engineering and mathematics) toys. For starters, it operates as a walking aid (which can be height adjusted) for a child who is just getting into his stride. But this unique toy also includes a range of engaging developmental activities, from a 3D shape sorter, to gears, to a mirror and even a xylophone – each of which are designed to stimulate the senses and hone fine motor skills.
Trybike
A triumph in encouraging kids from as young as 15 months to get into the saddle is Trybike, a superb invention that will take children on a journey from a three-wheeler to help promote confidence in standing and walking, right through to a balance bike which will give them the skills they need to push start themselves with a push bike when they are ready. Ultra-stylish, make from steel and available in a choice of gorgeous vintage colours, Trybike will almost certainly be their most memorable present - possibly ever.
To make an appointment to view Hippychick's gift portfolio at Autumn Fair 2021, email alan.houghton@hippychick.com or mike.bird@hippychick.com.
See you there!