04 Sep 2020
Autumn Fair@Home Special Offer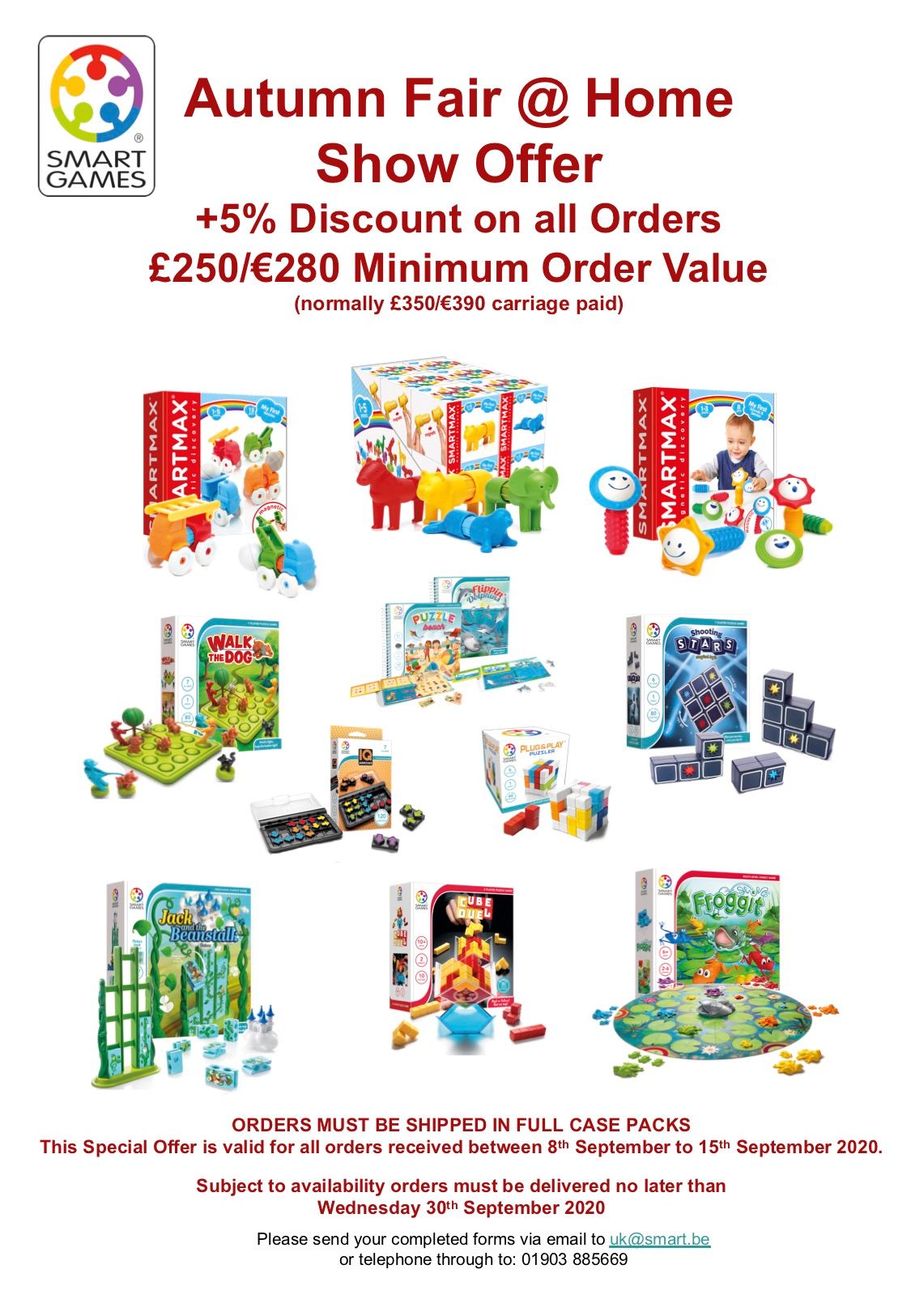 Thank you for your interest in Smart Toys & Games.
This Special Offer is valid for all orders received between 8th - 15th September 2020.
Orders must be shipped in full case pack, no split cartons.
Orders must be delivered no later than Wednesday 30th September 2020.
Stock is subject to availability.
Please send your order enquiry via email to uk@smart.be or telephone 01903 885669.